SERVICES
Light Installation

Our team are experts in potlight and decorative light system installations. We provide a fast and effective service that does not interrupt your home or your workplace.

Electrical Panel Upgrades

We provide electrical panel upgrades to suit the electrical requirements of additional appliances.

Troubleshooting

Our experienced master electricians work to identify and fix any electrical problems you may have at home or at your workplace. Sometimes it is as simple as making a call.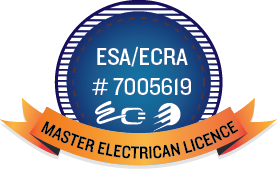 ABOUT US
We have started Vicamp Electrical Services out of Toronto in 2002. Over the years we have expanded our services to the GTA and our current team is situated in Oakville. Our certified master electricians provide quality service in accordance with Electrical Safety Authority.
Read More
WHY CHOOSE US
ESA certified

Our licensed electricians operate fully within the guidelines set by Electrical Safety Authority

No mess

Our team leaves your home or office clean and in order after competing our project.

Professional

At Vicamp we have experts in their fields who know what they are doing to deliver you the services you need.
LATEST NEWS
Can you install recessed light in insulated ceiling? The answer is yes for most of the cases. Regular recessed lights cannot be installed due to [...]

Renovation is an integral part of living in a home. If you are thinking of electrical upgrades or heavy appliance additions you may not be [...]

Recently it has become popular to install LED lighting, but what if you already have potlights with halogen bulbs? It is possible to get LED [...]
TESTIMONIALS
We have used Vicamp Electrical Services consistently when we need work done in our office. Yuriy and his team are extremely professional and do excellent work. We will continue to use them in the future.
Bret Simpson
Director of Production
Great service and affordable prices! Hired Vicamp to install exterior lighting on our house - and we were impressed by their work: high quality, fast and right in time. We already recommended them to our friends!
Yulia Rebarbar
Affordable and reliable service. Recommend to All! Thanks for your great work guys!
Max O.
CONTACT
Get in touch with us for a free estimate
2280 Hampstead Rd, Oakville, ON
647 406 0543